Gotthard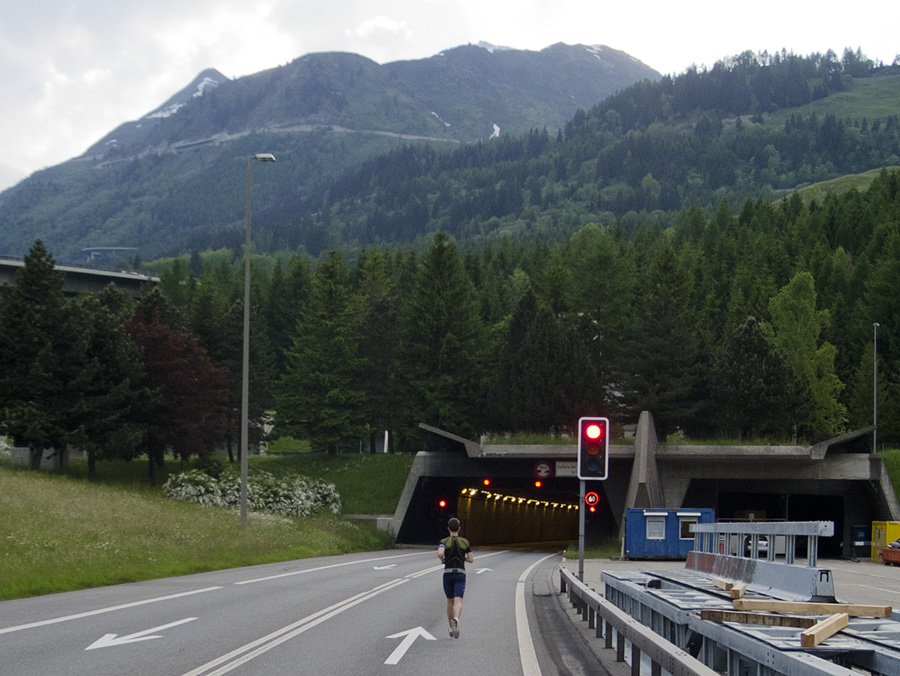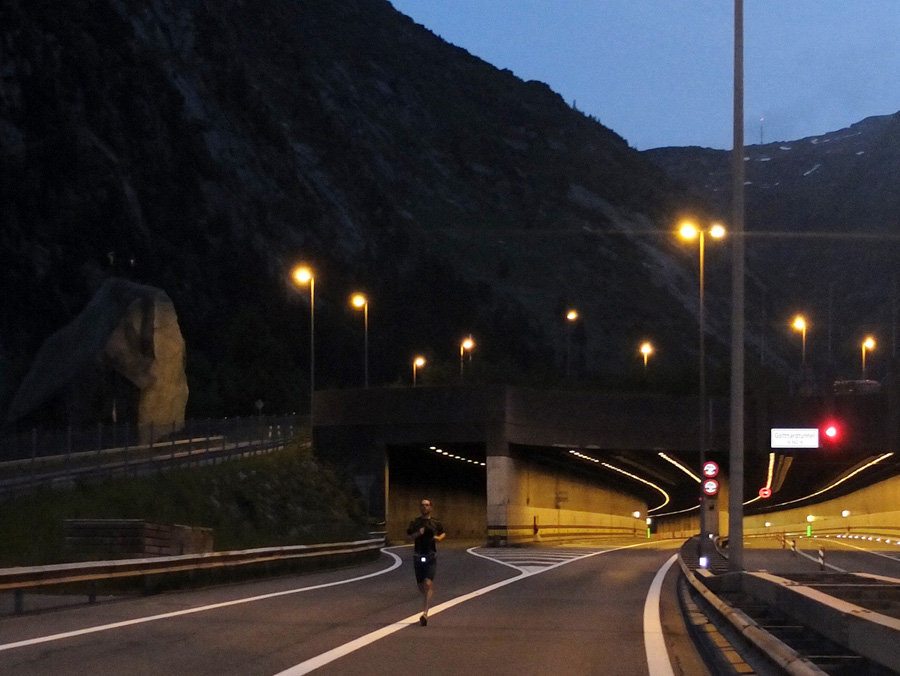 Photos: Thomas Jeppe (top) and Mathis Pfäffli (bottom)
On June 13th, 2013, Martin Kohout ran through the Gotthard Road Tunnel.


As the world's third-longest road tunnel the St. Gotthard, with a length of 16.9km and which traverses the Lepontine Alps, connecting the German and Italian speaking regions of Switzerland, was closed for quarterly maintenance. Throughout the run Kohout was followed at a distance by a single security car and no documentation was taken inside the tunnel.


At 5pm on the day of the run, a small bus drove Kohout and a group of nine companions from Basel to the tunnel exit in Göschenen, the canton of Uri. At this point the bus drove into the tunnel and transported the group to the southern exit at Airolo, the Canton of Ticino, from where the run started. Afterwards the bus drove back north, scaling the mountains over the Gotthard Pass, to await and greet Kohout at the northern exit in Göschenen. Later, the whole group was returned to Basel.

This event would not be realized without the support of Amt für Betrieb Nationalstrassen, Switzerland, Christian Siekmeier and Tanya Karina Pragnell Lopez. Thank you.