Fermented Garden #106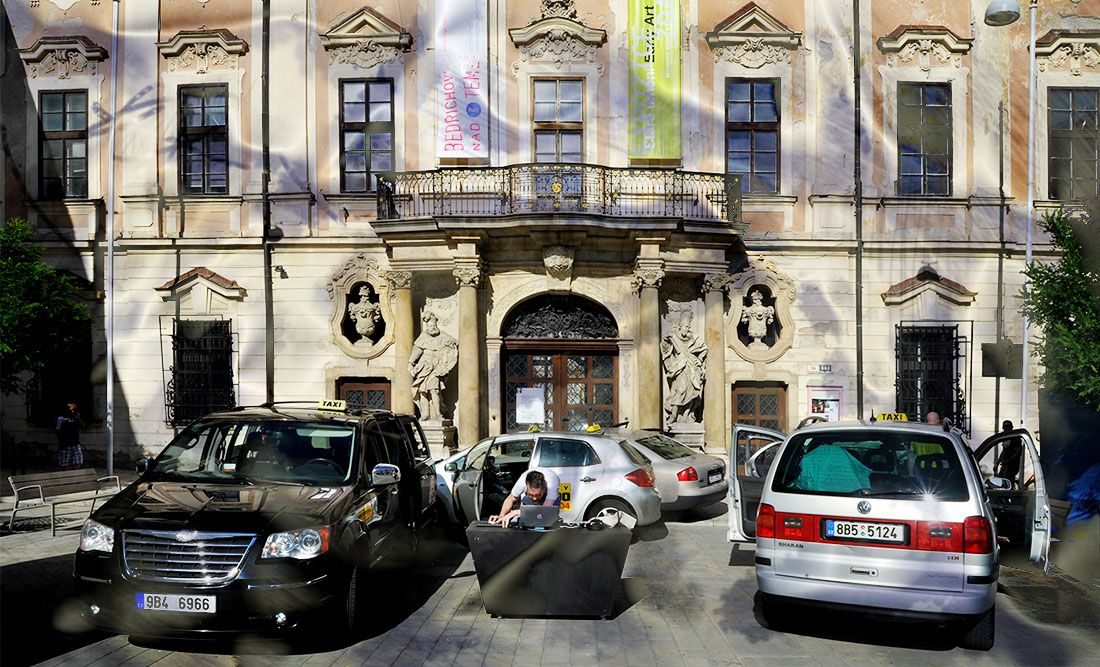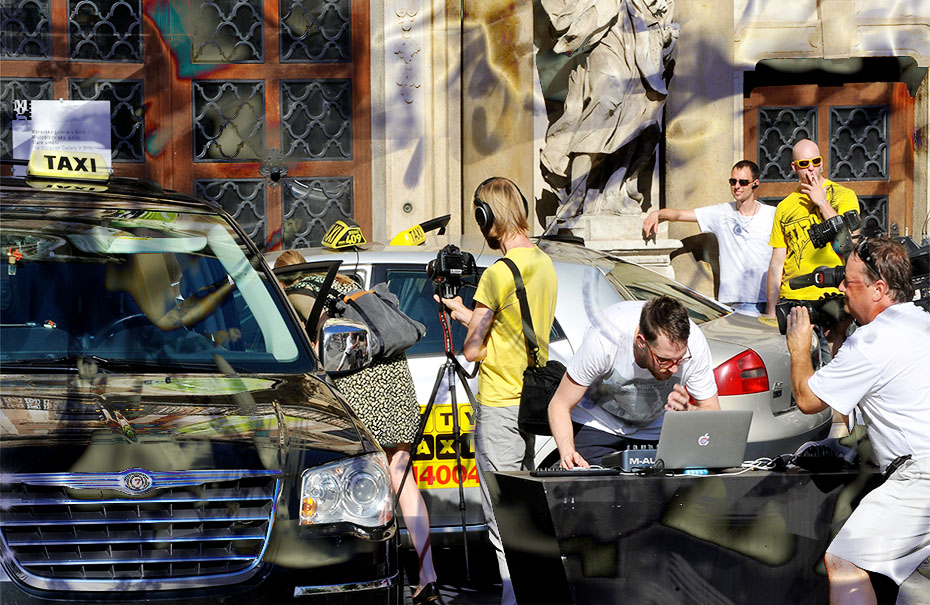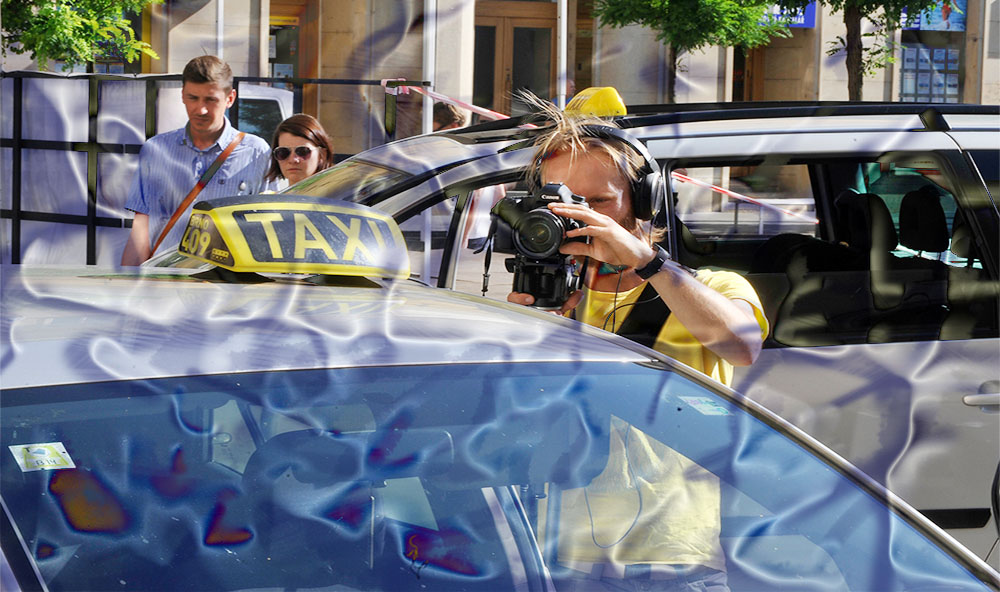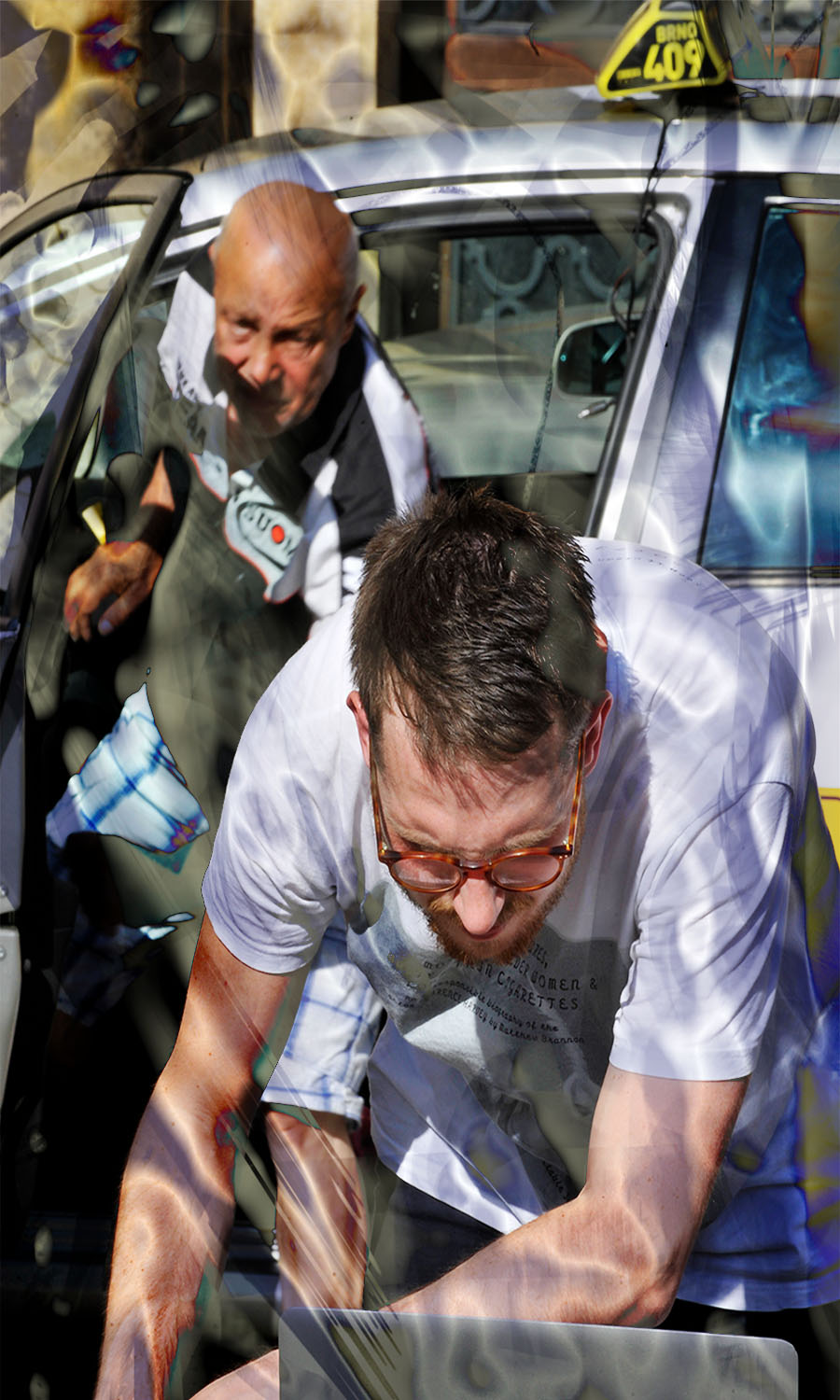 Fermented Garden #106 was a live sound/music performance (see TOLE) using a radio transmitter as my audio output and five taxi cars called to the spot to function as a temporary sound system by tuning the right FM frequency and pumping up the volume.
Original photos taken by Michaela Dvořáková, edited by Martin Kohout.
Brno, June 10, 2014.
Some TOLE music examples: